Tie-dyeing is a fun and creative way to add a unique flair to your wardrobe. But did you know that you don't need special tie-dye kits to make it happen? You can use food coloring, fabric markers or even sharpies to create colorful designs on your shirt! Read on for more tips and tricks on how you can use food coloring to tie-dye a shirt.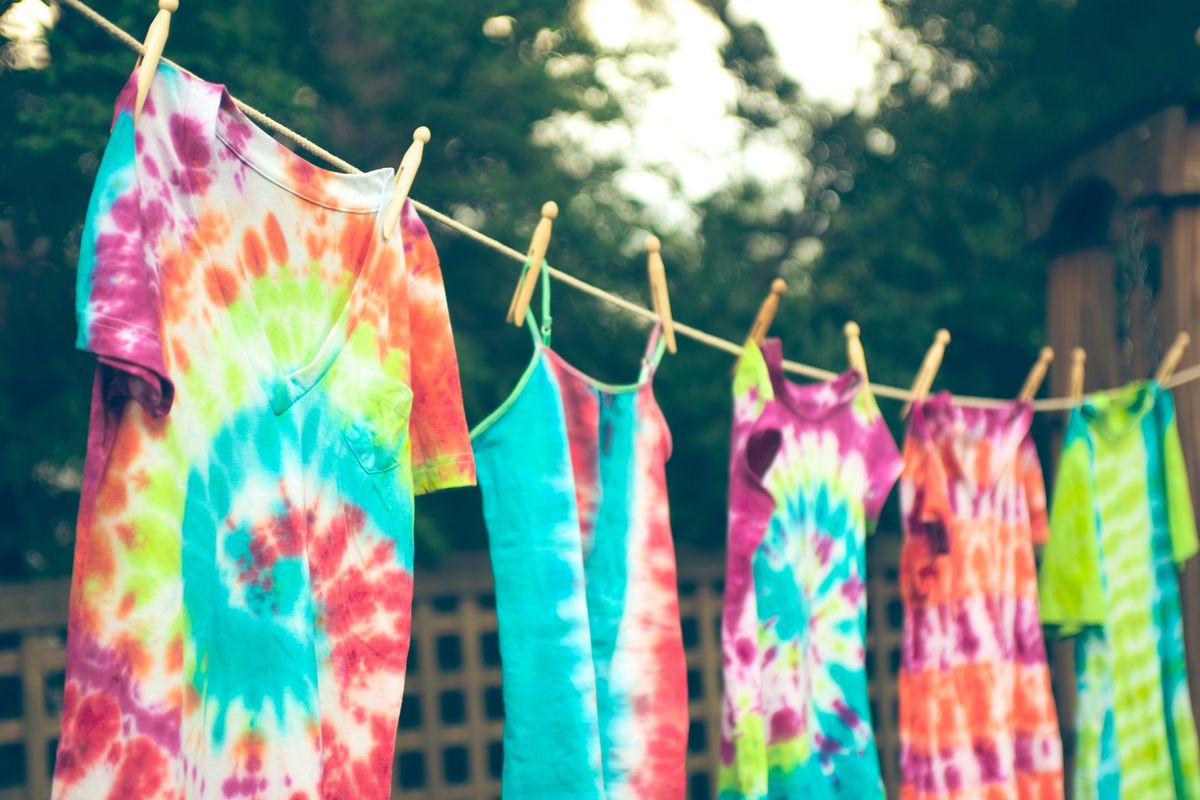 What You'll Need
To tie dye a shirt using food coloring, you will need the following materials:
• Food coloring of your choice (the more colors the better!)
• An old water bottle with a squeeze cap
• Half a cup of cold water
• Plastic gloves and apron to protect your skin and clothes
• A white cotton t-shirt or other clothing item of your choice
• Rubber bands, string or clothespins for creating patterns on the fabric.
• A plastic container large enough to fit the garment and dye mixture.
Once you have gathered all of your supplies, it's time to get started! Begin by filling the squeeze bottle with half a cup of cold water. Add 8 drops of food coloring for each color you want in your design, mix it well and set aside. Next, put on protective gear such as gloves and an apron to keep from staining your skin or clothing. Then soak your chosen garment in warm water for at least 10 minutes before wringing out any excess liquid. You are now ready to start tie-dyeing! Create unique designs by tying up sections of the shirt with rubber bands, string or clothespins then add drops of dye directly onto the fabric. Submerge in a solution made from 1/4 cup of salt dissolved in 2 gallons (7.5 liters) of warm water before washing off all excess dye with cold water and allowing it to air dry overnight. Your tie-dye masterpiece is now complete!
Prepping the Shirt
Prepping a shirt for tie-dyeing with food coloring is easy and safe. Start with an item made out of white fabric such as cotton (or cotton with 20 percent polyester). For the best results, presoak the clothing or fabric in a mixture of two cups white vinegar and two cups of warm water. Then, use one squeeze bottle per color that you plan on applying to your shirt. Mix at least 16 drops of food coloring with 1/2 cup of warm water for each color. Once you are ready to dye, use an old water bottle with a squeeze cap to mix your tie dye. With these simple steps, you will be able to make beautiful designs on your shirt without the use of harsh chemical dyes.
Creating a Design
Creating a unique tie dye design using food coloring is easy and fun! To begin, mix approximately 16 drops of food coloring into half a cup of water. You can also add a solution of water and vinegar to the mixture for better adherence. Once you have your dye prepared, use an old water bottle with a squeeze cap to apply the colors to your shirt. Be sure to wear gloves when handling food coloring as it can stain clothing and surfaces. When you're done, rinse off the excess dye in cold water and let it air dry. With this technique, you'll be able to create amazing tie-dye designs without using any harsh chemicals or expensive dyes!
Creating a Color Palette
Creating a color palette for your project can be a great way to express your style and bring your vision to life. It all starts with understanding the basics of color theory. By understanding the fundamentals of how colors interact, you can create beautiful and meaningful color combinations.
To get started, start by choosing one single base color for your project. This is typically referred to as an "anchor" or "dominant" color and will be the foundation of your palette. Consider how this base color will work with other colors in order to create contrast and depth in your design. For example, if you choose a bright yellow as the base, consider adding shades of green and blue to create contrast.
Once you have chosen a base color, it's time to select the remaining colors that will make up your palette. Aim for three to six different shades in addition to the anchor hue; these should range from light tints (adding white) to dark shades (adding black). This range creates visual interest while still keeping things cohesive and unified.
Finally, take some time experimenting with different hues and tones until you find what works best for your project! Once you have settled on a final palette, use it consistently throughout all elements of design—from typography to illustrations—to ensure that everything looks stunning!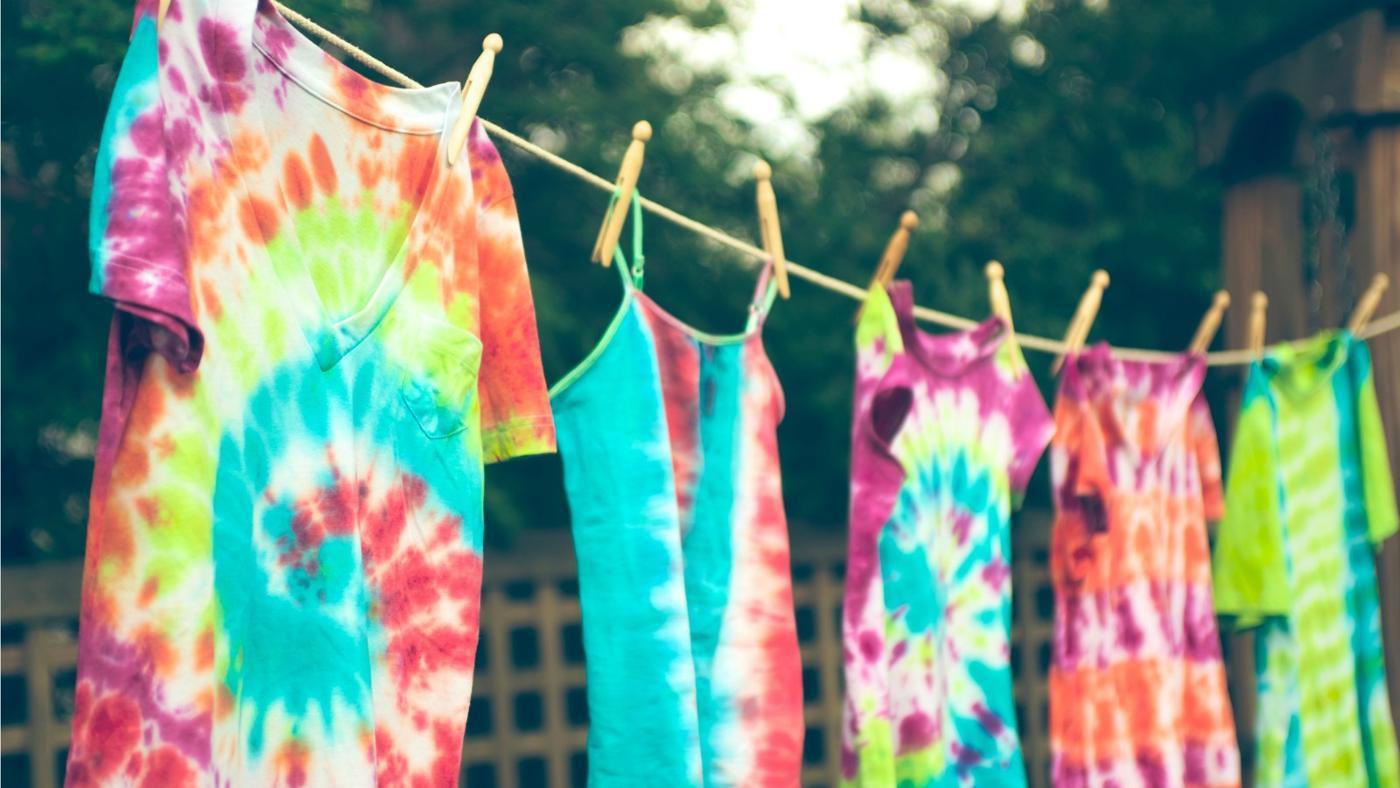 Safety Tips for Using Food Coloring
Tie-dyeing with food coloring is an easy and safe way to add a splash of color to your wardrobe. Before you get started, it's important to keep some safety tips in mind when using food coloring to tie-dye.
Firstly, choose an item made of white fabric for best results. When using food coloring, the colors won't be as bold and permanent as those from regular fabric dyes. Therefore, it is best to use lighter shades for the most vibrant results.
Secondly, wrap the fabric with rubber bands in order to secure desired sections and patterns that you are looking for. Make sure that the rubber bands are tight enough so that they don't slip off during the dying process.
Thirdly, soak the shirt in a mixture of water and vinegar solution before adding any dye. Doing this will help prepare the fabric and make it more receptive to color absorption during the dyeing process.
Fourthly, make sure you have all necessary supplies ready before starting your project such as an old water bottle with a squeeze cap or syringe for mixing the dye solution with food coloring; protective gloves; plastic wrap or trash bags for covering work surfaces; paper towels; etc…
Lastly, when done tie-dying your garment rinse it out thoroughly until all excess dye has been removed from fabric fibers. This will prevent staining other clothes or objects when wearing or washing dyed items afterwards.
Blending Colors to Create Tie Dye Effects
Tie-dyeing is a fun and creative way to express yourself through fashion. Using various colors of fabric dye, you can create unique patterns and designs on clothing, accessories, and other items. To create a tie-dye effect with food coloring, you'll need a few simple supplies: a mixing bowl, water, vinegar, an empty shirt, and rubber bands.
First, soak your empty shirt in a saltwater mix which will help the dye adhere better to the fabric. Next, mix approximately 16 drops of food coloring into half a cup of water. Pouring the water over the shirt should be enough to saturate it completely – no need for rubbing or scrubbing! Once your shirt is evenly dyed, wrap it in rubber bands – this will help create different shapes and patterns when you rinse out the dye later on.
Let your shirt sit for at least 10 minutes before rinsing it out with cold water until all excess dye is gone. Once dry, give it a few washes to ensure that all remaining color is removed from your garment. Tie-dying with food coloring can also be combined with fabric paint or other mediums to add even more flair and personality to your clothing pieces! So don't be afraid to experiment and have fun creating one-of-a-kind garments for your wardrobe!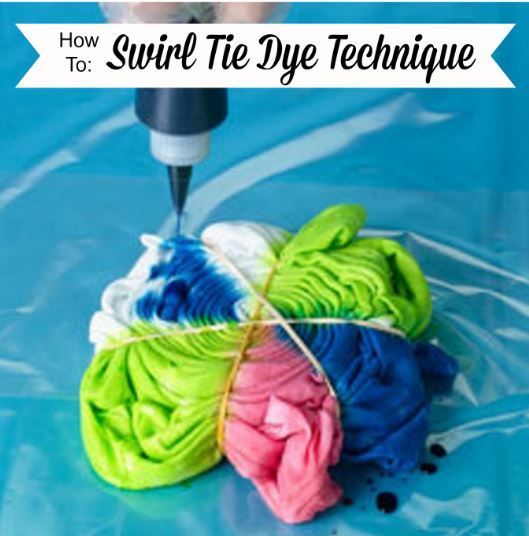 Applying the Food Coloring
Applying food coloring to your fabric is a fun, easy way to create beautiful tie dye designs. To use food coloring for tie-dye, mix 16 drops of food coloring into half a cup of water. Fill a squeeze bottle with the mixture and shake it up. Then, start squirting your desired design onto the fabric. Let it sit for 10-20 minutes before rinsing off the excess dye in cold water. Once you've finished rinsing, leave the fabric to dry overnight so that the color will set properly. With these simple steps, you can create beautiful tie-dye designs using nothing but food coloring!
Wrapping and Setting the Colors
Wrapping and setting the colors is a simple process for achieving tie-dye designs with food coloring. Start by wrapping rubber bands around your fabric to create stripes or rolling and scrunching it up into a tube for other patterns. Then mix 16 drops of food coloring into half a cup of water, pour it onto the fabric, and wrap the design in plastic wrap or a ziplock bag to let the dye set for at least 8 hours. After that, provide heat to set the food coloring more permanently, then soak the shirt in salt water and wash it in cool water for best results. Though not as vibrant as traditional fabric dyes, food coloring is great for fun tie-dye projects!
Washing Out the Excess Dye
Washing out the excess dye is an important step in tie-dyeing clothes. If you don't wash out the excess dye, it can stain your clothes and make them look dull and faded. To properly wash out the excess dye, you should start by sorting your laundry and washing the dyed items separately for at least three washes. This will help to ensure that all of the excess dye is removed from your clothing items. After each wash, check to see if any of the remaining color has bled onto other items in the load or if there are still patches of color on your fabric. If so, repeat the washing process until all of the excess dye has been removed. Once all of the color has been washed out, you can safely put your dyed items into a regular laundry cycle with other clothing.
Finishing Touches and Preserving Your Design
Finishing touches and preserving your design is a necessary step when tie-dyeing with food coloring. To start, make sure to roll up your sleeves, tie up your hair and put on an apron – food coloring will stain clothing! Once you have taken the proper safety precautions, you can begin the process of dyeing your fabric. Wipe the area in between colors to make sure you don't get dye where you don't want it. Finally, use a tie dye kit to dye each pattern one color at a time. When complete, rinse with cold water until the water runs clear and wash with mild detergent. Hang dry in indirect sunlight for best results and once completely dry, enjoy your new custom dyed clothing!
Ironing Your Tie-Dyed Shirt
Ironing your tie-dyed shirt is a great way to achieve vibrant colors and an eye-catching design. To start, choose 1 to 3 colors that go well together and mix approximately 16 drops of food coloring into half a cup of water. Spread your shirt on the floor (that's already covered with a tablecloth) and apply the food colors onto each section of the fabric you want to dye. Once you've finished applying the colors, wrap the fabric with rubber bands to create patterns or swirls in the dye. When it comes to tie dye, less is more; if you use too many colors, they will blend together and become indistinguishable when heat is applied.
Once the fabric has been wrapped in rubber bands, heat can be applied with the help of an iron or hair dryer. If you're using an iron, turn it up to its highest setting without steam and move it back and forth over each section in one smooth motion until all areas have been covered. For best results use fiber-reactive dyes rather than all-purpose dyes for bright, vibrant cotton shirts that won't fade in the wash. If you don't have access to fiber-reactive dyes then instead of food coloring use acrylic paint mixed with glycerin and water which gives your shirt a unique look while making sure that its color doesn't fade away easily.
Take care of your tie-dye garments well after they've been dyed by washing them separately from other clothes before wearing them for the best results!
Additional Ideas for Decorating Your Shirt
Tie-dyeing is a fun and creative way to add some color to your wardrobe. With food coloring, you can create unique, vibrant designs on shirts and other items of clothing. Here are some additional ideas for decorating your shirt with food coloring:
Mix two or more colors of dye to create different colors. Most packs of food coloring have four basic colors – blue, red, yellow, and green – so try experimenting with these shades to get the desired look.
Fold and tie the fabric into different shapes before dyeing it for a unique pattern. A popular technique is a spiral method – simply fold the shirt up tightly into a circle and then tie a few knots in it before dying.
Create an ombre effect by adding more dye towards one end of the garment than the other. This will give you an attractive gradient look on your finished product.
Add some texture by sprinkling salt onto wet fabric before applying dye – this will create interesting patterns as the salt prevents certain areas from absorbing color
Finally, remember to work in small sections when tie-dyeing with food coloring as this will help you achieve more intricate designs and avoid clashing colors. Have fun experimenting!
Troubleshooting Common Problems With Tie Dying
Tie-dying is an exciting and creative way to add unique designs and patterns to fabric. However, if you're not familiar with the process, it can be difficult to troubleshoot any problems you may encounter.
The most common problem when tie-dying is incorrect dyeing technique. To ensure your tie-dye turns out the way you want it to, make sure that you are following all of the instructions for the specific type of dye, fabric and dying method. Always read the label on your dyes for further information about how to use them properly.
Another common problem is unevenly dyed fabric or areas where dye has bled into other parts of the shirt or garment. To avoid this, always pre-wash your item before dying it and make sure that each section of fabric is completely soaked in dye before folding or tying it off. This will help keep the colors from running together and give a more consistent look overall.
When working with different colors of dye on one item, make sure that each color has dried completely before applying another color over it. This will prevent any unexpected color mixing and create a more vibrant result. Additionally, if you plan on reusing dyes for multiple projects, remember to clean out all containers after use so that they don't become contaminated with different colors of dye in between uses.
Finally, always remember that food coloring is not as permanent as actual clothing dyes so if you are using food coloring as your medium then try to wash out items separately for their first few washes so that they don't stain any other clothes in the wash cycle.
Overall, troubleshooting common problems with tie-dyeing can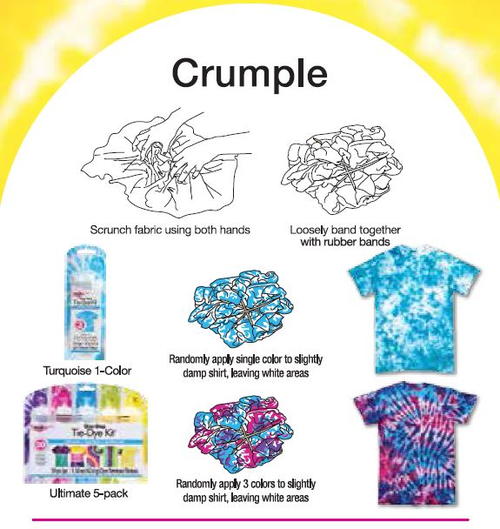 Creative Alternatives to Food Coloring for Tie Dying
If you're looking for an alternative to food coloring for tie dying, there are plenty of options available. From fabric dyes to natural plant-based colors, you can create vibrant and unique designs on your clothing without resorting to food dye. Here are some creative alternatives to food coloring for tie dying:
Fabric Dyes: Fabric dyes come in a range of colors, from bright and vivid hues to more subtle shades. They are permanent and don't require the use of a fixative like food coloring does. Depending on the type of dye used, you may need to pretreat or prewash the fabric prior to dyeing.
Natural Plant-Based Colors: Natural plant-based colors provide an eco-friendly option while also adding a splash of color to your clothing. Many plants such as beets, carrots, turmeric, blueberries and walnuts can be used as natural dyes. These natural dyes are safe for both adults and children and require no special equipment or chemicals—just simmer the plant material in water until it's saturated with color!
Fiber Reactive Dye: Fiber reactive dye is another great option for tie-dying. It's permanent and produces brilliant colors that won't fade over time. Unlike food coloring, it doesn't require a fixative like vinegar or salt because it bonds directly with the fibers in the fabric through a chemical reaction—no mess or fuss!
For those looking for something different from traditional tie-dying methods using food coloring, these alternatives offer plenty of options for creating vibrant and unique designs on your clothes!
Conclusion
In the final part of any written work. It is used to summarize the main points of an argument or discussion. It can also be used to draw a conclusion from facts or evidence presented in the body of the text. In order to write an effective conclusion, it should include a review of the main ideas discussed in the body, as well as any conclusions that were reached. Furthermore, it should be written in such a way that it captures the reader's interest and leaves them with something to think about after reading your work. A good conclusion should also be concise and clear so that readers do not have to spend too much time reading it.
ANY CONFUSION JUST ASK HERE