Durable finishes in textile mean the special fabric finishing by which fabric will be durable for up to several years. It creates a special coating over the fabric surface. This coating helps to release tears of fabric from others. So that it will be longer lusting. This finish also creates a smooth, silicone feel over the fabric. A special silicon softener is normally applied to the fabric during finishing.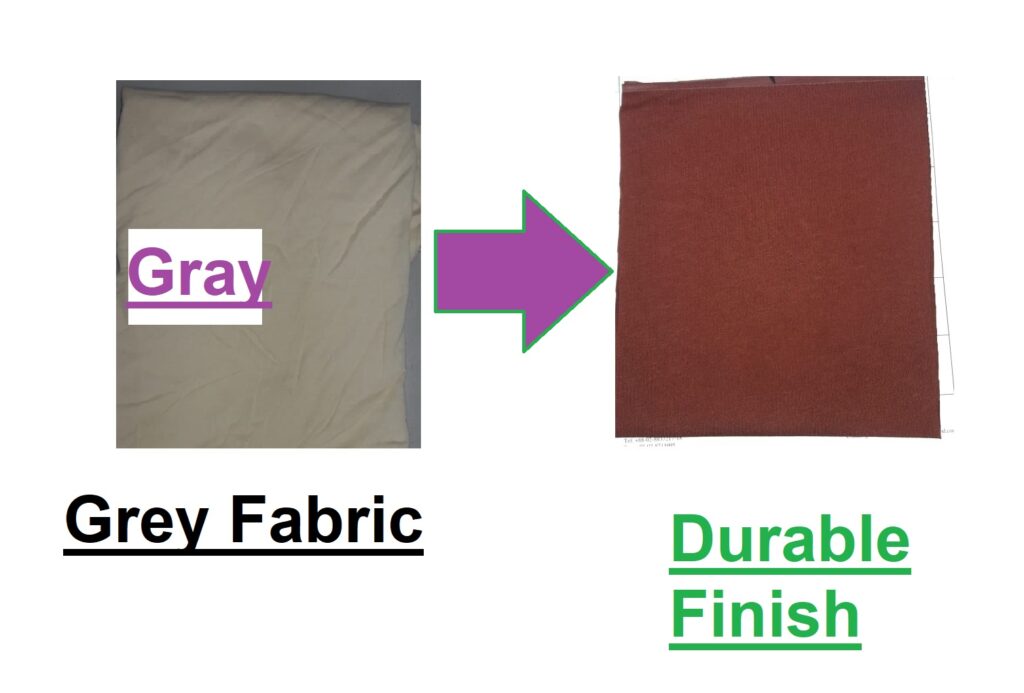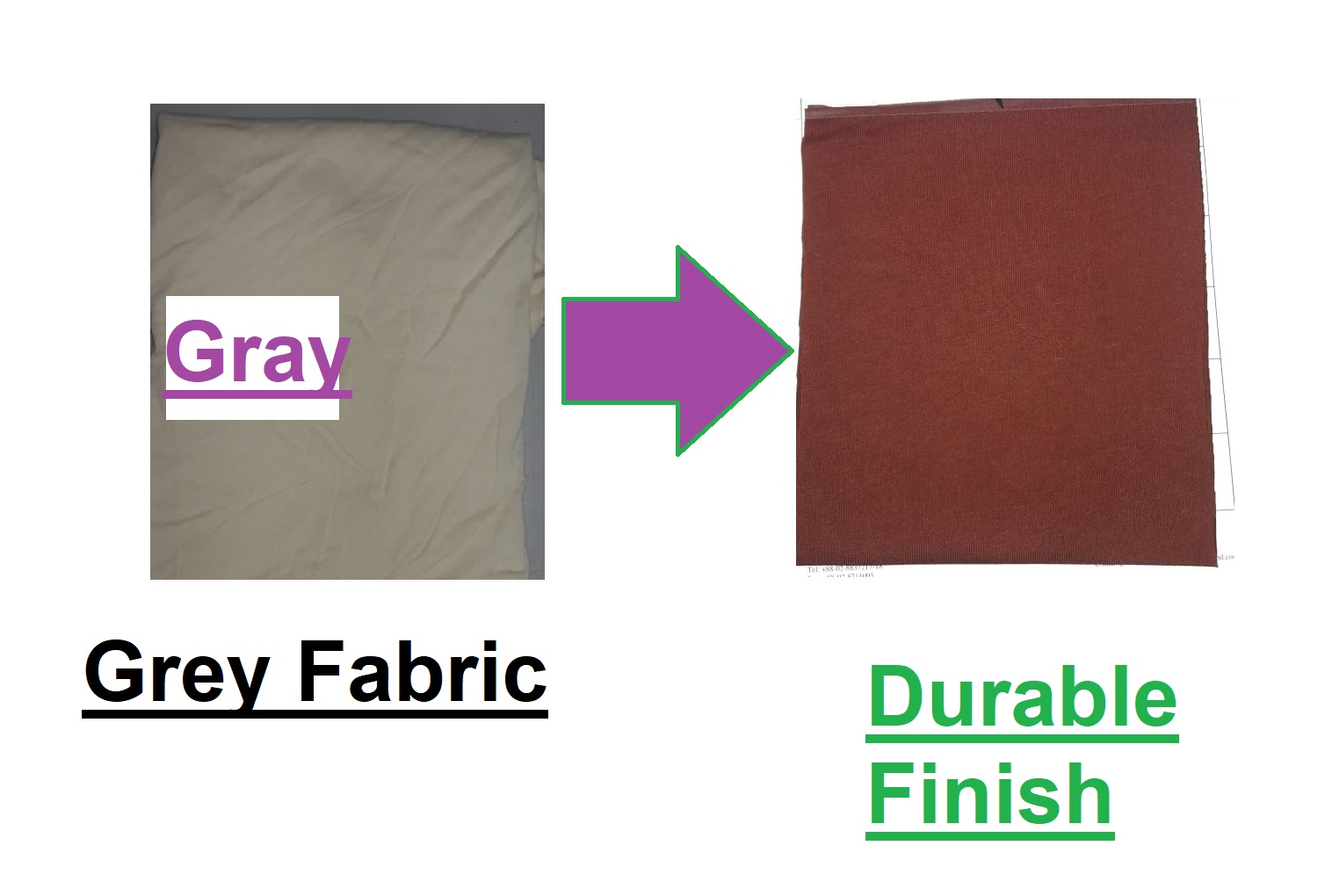 This durable finish is known as a hydrophobic finish.
What is the purpose of a durable finish? /Why need?
The main purpose is to raise the lifetime of the fabric. At the end of 2021 durable finish create a big image in textiles because of its several purpose use. Some are stated below:
To increase the lifetime of the fabric.
To make fabric silkey.
To make fabric more elastic.
To make fabric crease free.
Durable finish fabric characteristics:
The durable silicone softener applied fabric contains some rare behavior which is stated below.
Fabric will be silicony and smooth handle.
Arise good recovery on knited fabric.
This fabric is higher recovery fabric.
It contents anti creaseing chrecteristics.
This fabric has a high durability to washing.
Sometimes it make the fabric water replient.
Application of durable silicon softener the the fabric in textile industry:
A special silicon softener is applied to the fabric during the finishing fabric. This process is given below step by step:
1st step Dyeing:
After complete dyeing, a durable softener is given. Then unload the fabric and deliver it to the finishing.
Durable softener dosing- 2g/l
Run time: 15min.
2nd step finishing:
After unloading the fabric
Slitting
Stanter 1st bath Durable softener 50 g/l, Cationic softener 30 g/l, Duel time= 1min (For better result). Water repellent agent 10 g/l.
Compacting
Delivery to cutting
Conclusion:
Durable finish fabric has now a big demand. So that the process I given is the correct process ever.
You may read the article:
ANY CONFUSION JUST ASK HERE